Crabs & Crustaceans:

Coenobita Clypeatus common - Group of 3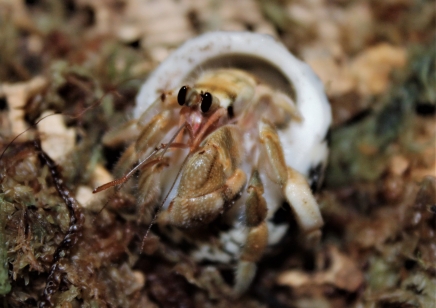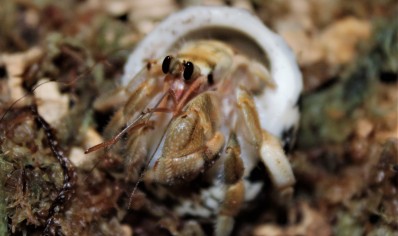 Taxonomic Classification
Kingdom: Animalia
Phylum: Arthropoda
Class: Malacostraca
Order: Decapoda
Family: Coenobitidae
Sub Family: Crustacea
Genus: Coenobita
Species: Clypeatus
Order Now!
Care Sheet
Diet: Fish sticks, sweetcorn, sweet potato
Housing: 80 litres, minimum size for 3+ crabs
Substrate: Mixture of sand and coco fibre
Temperature: 22 -26c
Humidity: 75%+
Additional notes:
All crabs require a source of calcium added to their food.
Hermit crabs are extremely sociable and must be kept in groups of at least three.