Grasshoppers, Crickets and Katydids:

Stilpnochlora Couloniana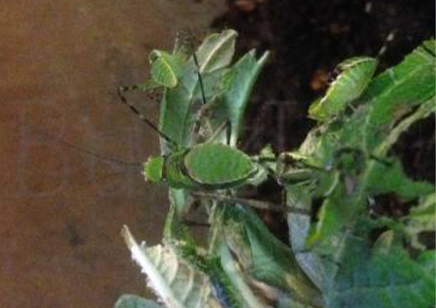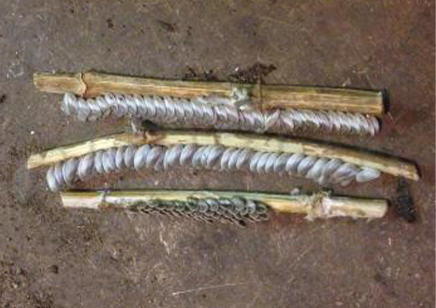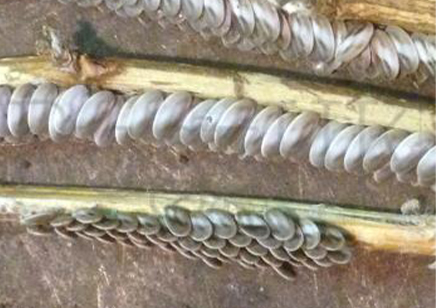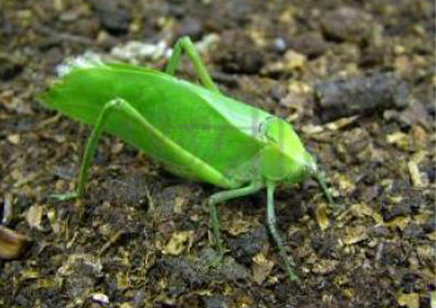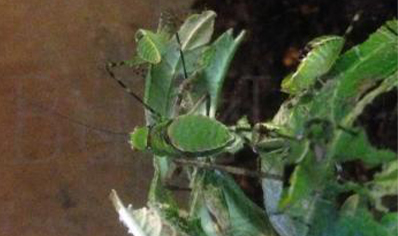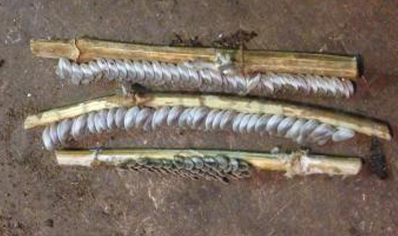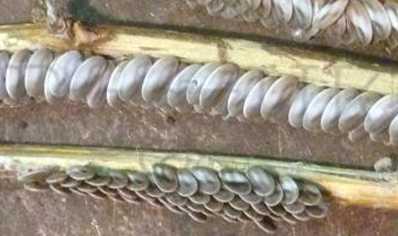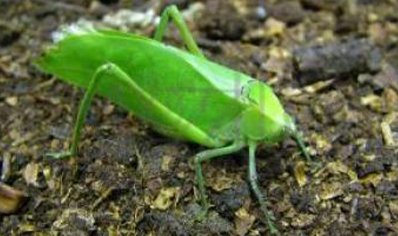 Taxonomic Classification
Kingdom:
Phylum:
Class:
Order:
Family:
Sub Family:
Genus:
Species:
Order Now!
Care Sheet
thanks to Tony Rouse for Caresheet
Ova: Keep warm and fairly humid, spray in morning as they hatch late morning to lunchtime.
Nymphs: When hatched transfer to dry tank (easier said than done) with plenty of ventilation and lightly spray once a day to aid with moulting.
Adult: Keep dry and well ventilated at room temperature, never spray. Adults will live up to 6 months, possibly longer.
They like to oviposit on old thin branches of Buddleja, not live stems.
Feed all stages on Buddleja but they will also eat Bramble and probably a lot more species. Pest of Citrus in Florida!